Internet and Intranet Development
Web design is more than mastering technologies – it is about designing and communication. It encompasses graphic designs, interactive designs, multi media designs, and information designs and demands an inherent understanding of how everyone's minds and eyes and work.
Our design team consists of a group of dedicated design and creative professionals with a passion for pixels. We create dynamic, innovative and responsive visuals that are built upon sound information design and navigational structures. With a strong background in human factors and graphical user interface development, our team recognizes that the usability and accessibility is the key to sound design. Our design group works side by side with our development professionals to ensure this focus is maintained throughout the process.
The design process begins with an individual client needs analysis. We fully identify and define your target audiences and the goals of your website. We employ a user-centered design methodology, which is particularly important when designing web applications that demand constant user interactions. From the very first step, the end-user is our focus.
Our web applications and web sites are rigorously tested for optimal functionality and usability. Visual and navigational clues and feedback must be constantly supplied to ensure the user is able to move around the site with speed and ease, accomplishing tasks and accessing information with minimal effort.
The web is a medium that differs greatly from traditional design delivery platforms. Our team is specifically trained in developing for multimedia and has a sound knowledge and precise approach to the many technical issues that this presents.
Methodology
OmniSystems Network Solutions will undertake the project within the framework of its Methodology (plan Connect & Communicate), which is based upon previous client engagements to ensure quality and timely delivery of portal sites. This methodology embraces all the essential aspects of Internet, Intranet, and Extranet sites development from the initial definition through to the on-going maintenance. It assists all parties of a project, ensuring that every aspect of the project is effectively communicated and managed.
Internet and Intranet Hosting
Our Web hosting provides the control, flexibility and reliability businesses need to create a successful online presence. Using state of the art equipment, housed in a purpose built data centre – OmniSystems Network Solutions is able to offer a personal and tailored service with features and flexibility that are simply the best available. OmniSystems Network Solutions is committed to providing the web solution to meet the needs of our clients and then ensuring that the site is running at top performance, 24 hours a day, 365 days a year.
Benefits
Some of the many benefits of trusting OmniSystems Network Solutions with your website hosting requirements include:
No requirements for expensive in-house support

State of the art equipment in a secure purpose built facility

Qualified engineers keeping the systems well tuned and maintained

Pre-defined, all inclusive monthly fee

Scalability to expand and grow with your needs
Unlike most web hosting products, the OmniSystems Network Solutions hosting solution allows clients to choose and tailor exactly the services they require. This means our clients do not pay for services that aren't essential, or be forced into expensive "plans" because a specific feature is only available in an expensive bundled package. With our hosting solutions, clients start with a high-performance, basic package and choose only the add-on features required.


Comprehensive Cloud offerings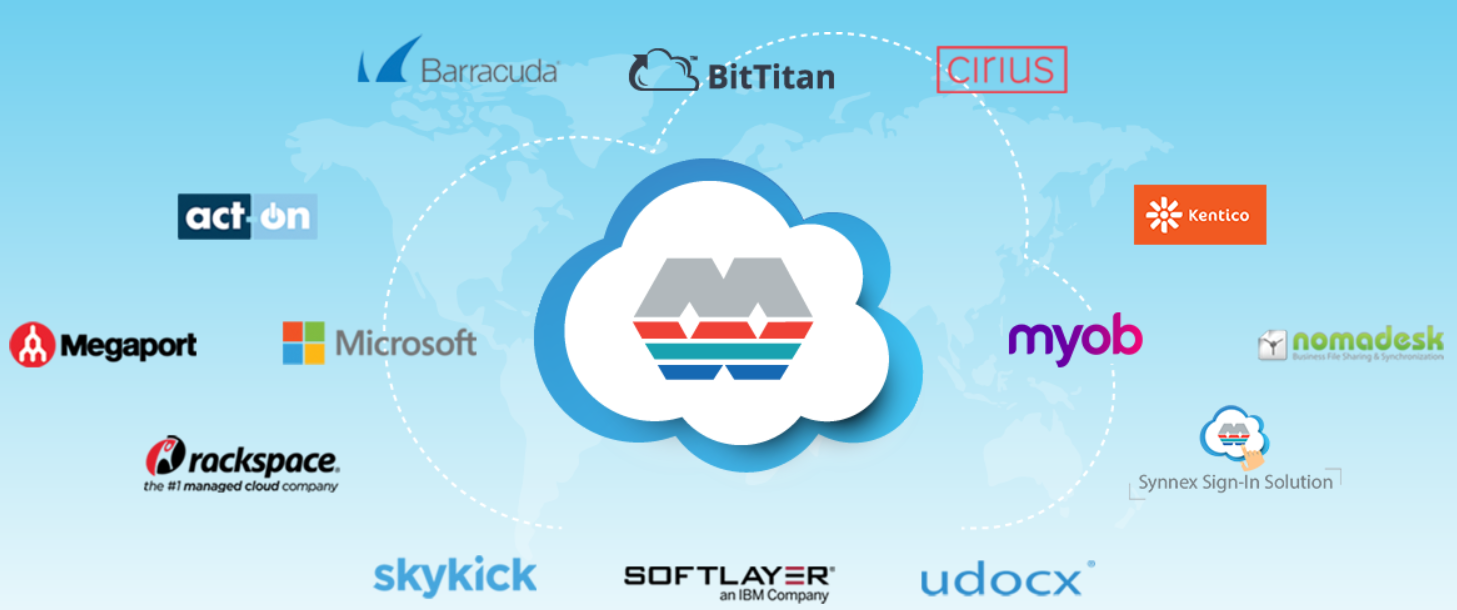 We offer Cloud solutions powered by Synnex's Cloud Automation Platform.
Address
2/57A Burwood Rd, Burwood NSW 2134