Whether you need support and maintenance on Computer's and Network Infrastructure or Computer Installation. OmniSystems is able to assist.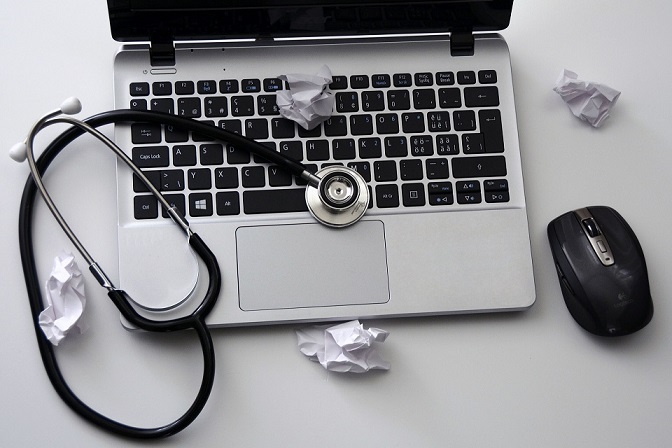 Complete Service Provided
Omni systems Network Solutions provides on-site, telephonic and remote support as well as higher level consultancy services to a wide array of clients. Omni systems can deliver a complete network of solutions for your business. This can be a new office fit-out or diagnosing current network problems and providing solutions to improve or expand your current network performance. We also specialise in network administration for companies who do not employ dedicated IT staff. Please contact us to organise an onsite inspection.
Our Phone support service is staffed by qualified network engineers and is always available during business hours (or extended hours by arrangement).

We can offer support through flat-fee managed services agreements, pay-as-you-go, support agreements, or block invoicing. Let us help you keep your network reliable, available and economical. Networking Solutions for our large client base. Omni systems are specialised well across the whole Windows Server platform. Our complete solution has provided the industry with cost effective. Omni Systems offers remote network monitoring system which keeps us ahead of the customer in anticipating problems and rectifying them prior to them even occurring. This business has grown 200% in the last 2 years and continues to grow at a satisfying rate, however we maintain that our services are about quality and therefore we control our growth so we can maintain prompt quality service.
Our customers and their branches span all over Australia.


We know how important it is to get your business back on track when something goes wrong.
We strive to achieve a quick and thorough service. Call us to see what we can offer you.
Planning, implementation, configuration, installation and maintenance of Windows 2011/2013 based networks

Management and Administration of Windows 2011/2013 based networks

Configuration, installation, maintenance and troubleshooting Active Directory, DHCP. WINS

Migrating and upgrading to Windows SBS 2016 network from Windows SBS 2011 server

Installing, configuring and troubleshooting Windows 2013 or Server 2012/2016 servers and clients

Windows 2012/2016 Server Domain management and Maintenance

Server farm management and maintenance

Setting up, management and maintenance of DNS servers, Print Servers, DHCP servers, Domain Controllers, File Servers, Internet Servers, Web Servers, Media Servers, Data Base Servers, SQL servers, Exchange Servers

Installing, configuring and troubleshooting network protocols such as TCP/IP, NAT, OSPF, RIP

Installing, configuring and implementation of Virtual Private Networks (VPNs)

Planning, building and managing Local Area Networks (LANs), Wide Area Networks (WANs)

Server Remote Administration, Management and Maintenance

Installation, Configuration and Maintenance of CISCO Routers

Setting up and managing network backup, storage, archiving devices

Managing Network Performance and Resources

Auditing and Implementation of Network Security

Disaster Recovery Planning, Implementation and Data recovery

Installation, configuration and troubleshooting wireless networks, Access Points, ADSL, DSL, Cable Modems and Routers

Windows 2011/2013 network administration and maintenance

Windows 2011/2013 network design and implementation

On site and off-site consultancy and service in implementing, administering, supporting and maintaining small, medium and large Windows 2000 networks.

Providing experienced onsite Microsoft Certified Engineers to implement or troubleshoot networks based on Windows 2011/2013

Securing Windows 2011/2013 networks and security auditing

Active Directory design, administration and maintenance

Network Infrastructure Design and Contracted and Ad-Hoc Maintenance Engineer Call-out Services

Installing, configuring, supporting Windows 2011/2013, Server 2016, DNS, DHCP, WINS, VPN and RAS.

Providing Windows help desk support to our contract clients by our dedicated team of Microsoft Certified Professionals

Implementing, installing and maintaining IIS + Windows 2012/2016 web hosting features

Installation, configuration and maintenance of mixed Apple/Windows 2011/2013 networks

Provision of qualified onsite network engineers for ad-hoc customers and emergencies
Technical Support Activities

Computer Network Maintenance

Network Engineer Call-outs for emergencies

Provision of IT support Packages and Network Maintenance Contracts

Network Upgrades, Migration and Integration

Building Local Area networks (LANs)

Small Business Server (SBS) and Exchange Server Setup and Configuration

Small Business Computer Services and IT Solutions

Wi-Fi Wireless Network Design, Implementation & Integration

Dedicated Web Hosting & Email Provision

IT Consultancy & IT Project Management and advice

Building Wide Area Networks (WANs)

Network Design & Implementation

Network Management and Administration

Remote Network Management, Admin and Support

Remote Network Backup & Storage Solutions

Network Security & Firewall Configuration

Disaster Recovery Solutions and Data Recovery

iPhone and Android Email Connectivity with modern Exchange Servers, MS Office 365 and Cloud

Virtual Private Network (VPN) For Remote Users or Home Workers

IT Outsourcing: Complete technology solutions for business

Structured Voice & Data Cabling

Server Building & Configuration