WE MIND YOUR IT, YOU MIND YOUR BUSINESS!!!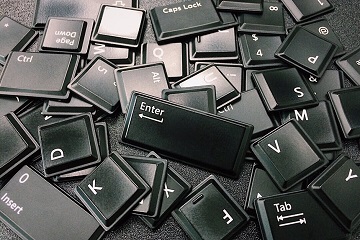 Virus Protection:
Run Anti-Virus Scan on All servers
Run Anti-Virus Update on all servers and all clients
Monitor Anti-Virus or client PC's
Make sure virus Definitions are up to date.

Manual scan on all clients with virus warning (Symantec Only)

Clear virus warning once clean.
Confirm all clients have Anti-Virus protection (Install otherwise)
Install Anti-Virus Software on new PC's.
Check quarantine for infected files, recover if available otherwise purge.

Backup and Restore Maintenance and Procedures:
Check backups for failures and / or warnings
View ALL backup logs for skipped files etc.
Document errors and changes in FMG Checklist.
Ensure Exchange is being backed up.
Update Veritas Virus Definitions.
Clean tape drive with cleaning cartridge.
Confirm life expectancy of tape, is still valid.
Performa test restore as required / as requested.
Any failures are to be reported to Omnisystems Network Technical Manager
E-Mail:
Perform Exchange Maintenance as required
Check Queues'.

Confirm Quota's (If Applicable).

Site Documentation:
Update site documentation as required.
Update and network configuration changes.
Update any documentation on backup policies, directories, and rotation of media.
Other:
Perform SQL Maintenance as required
Confirm query optimizer statistics are up to date.

Confirm database integrity.

Check backup of SQL.
Perform IIS Maintenance as required
Perform Wireless Maintenance as required
Record any unauthorized access attempts.
Workstation Maintenance:
Attend to user issues as required.
Check available resources for workstations.
Confirm regional setting are correct.
Check disk space is sufficient on workstations as required.
Analyse and defragment HDD on workstations as required.
Omni Systems Network Solutions personnel hold the following certifications:
Microsoft

MTA Microsoft Technology Associate
· MCP Microsoft Certified Professional
· MCSA Microsoft Certified System Administrator
· MCSE Microsoft Certified System Engineer
· MCTS Microsoft Certified Technology Specialist
· MCITP Microsoft Certified IT Professional
· MOS Microsoft Office Specialist
Focus Softnet
· Gold partners with Focus Softnet to support the hardware
Novell
· CNA Certified Novell Administrator
· CNE Certified Novell Engineer
Cisco
· CCNA Certified Network Associate
· CCNP Cisco Certified Network Professional
· CCIE Cisco Certified internet expert
· CCNA Cloud
· CCIE Security
Citrix:
· Citrix Certified Associate – Virtualization (CCA – V)
· CCA Citrix Certified Administrator
· Citrix Certified Expert – Virtualization (CCE – V)
· Citrix Certified Professional – Networking (CCP – N)
· Lotus Notes:
· CLP Certified Lotus Professiona
IT Hardware:
· CompTIA A+
CTT Routing & Switching: Cisco Certified Technician Routing & Switching.
CompTIA Server+


Apple:
ACMT: Apple Certified Macintosh Technician


Juniper:
JNCIA- Juniper Networks Certified Associate
As part of the maintenance plan you will receive regular site visits to carry out a range of agreed upon maintenance activities on site.
A typical small network support plan would include following activities:

• Check computers for latest windows updates
• Download latest antivirus definitions and perform scan
• Check computers for any spy-ware/ad-aware
• Check backup system is running fine and perform test restore
• Perform scandisk and defrag if needed
• Check network switch and cabling
• Check internet router connection status and examine logs for any errors
• Check server/workstation logs for any program issues or security errors

Server Stability and General Maintenance:
Event Logs and Reaction
Notification of all errors in ALL event logs on each server, These are recorded on the field maintenance guide checklist supplied by your engineer.
Reaction to ALL errors in logs, and to critical warnings and security audit failures in event viewer.
Backup of event logs, for further reference if needed.

System Services / Processes
Your server runs of these required services, if these fail to start then action is required to resolve, restart them and investigate and resolve this issue.
Check running processes, this will determine if required processes are running and if there are any suspect services to action.

Hard Drive Utilization
Check drive space on server drives. (standard require 20% free)
Analyse and De-fragment local hard drives, This can help resolve space and fault related issues.

DHCP Maintenance
Check DHCP service is running.
Check DHCP Scope is not full.
Check DHCP has no "BAD ADRESSES".

DNS Maintenance
Active Directory
Check domain administrators group for no unintended users.
Clean up Active Directory. (As Required)
Check deployment of group policies.
Ensure all users are in relevant groups.

Windows Updates Review and Installation
Install and monitor ALL critical updates.
Install relevant recommended updates
Organise time for service pack installation