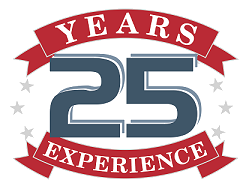 Got a problem with Device ? Get Instant Service
Why Chose Us?
OmniSystems Network (OSN) Solutions provides the best and latest technology products of proven quality. Success has come through our ability to add value to clients by supplying the latest hi-tech hardware and software to help them grow and develop. OSN supports & utilizes a Nationwide dealer network for customer access and convenience. OSN sources only the highest quality and technologically advanced components to be built into our finished products. Government, research organizations, hospitals, and councils are among some of our satisfied clients.
A vision of brighter future, driven by a desire to give and be the best. OSN was born from this promise of excellence. Since that first commitment, our thirst for knowledge, quest for growth and the years of experience that have come with it have made OSN a name you can depend on - Always.
Our lasting goal is to foster such partnerships for the future, share our wealth of knowledge and experience, to grow together, to realize that first promise of a better future.A strong management team, focused on the development and direction of a long term strategy for success, has ensured that OSN will always be the partner of choice for the customer who demands the best.
How many PC manufacturers go that far to get it right the first time and every time?
Our Expertise
Supplying goods and some services that comply with the ISO9002 standard.
Web Hosting and Development
75%
Computer Sales and Services
100%
Address
2/57A Burwood Rd, Burwood NSW 2134